Erasmus+
Krúdy Gyula Vocational Secondary School of Catering and Commerce of the Szeged Centre of Vocational Training has built its international relations for over 20 years. We have presented their outstanding achievements and good examples on several occasions. Their current, Erasmus+ Quality Award winning project has performed at outstanding standards in every aspect. They implemented a mobility programme covering six countries, allowing 4 students and 8 staff members to gain professional experience. According to Project Coordinator Annamária Komáromi, there is a strong team behind her, but maintaining high-quality work requires serious efforts from everyone.
After gaining experiences abroad, they take their vocation even more seriously. The teachers and students of Krúdy visited six countries.
Institution: Krúdy Gyula Vocational Secondary School of Catering and Commerce of the Szeged Centre of Vocational Training
Project title: The Innovative Development of Vocational and Subject Methodology Competencies in a European Environment
Coordinator: Annamária Komáromi
The project on the school's website: https://www.krudy-szeged.hu/kulugy/erasmus
Project values:
The goals of the project were adapted to the actual needs, and the planning and implementation were based on their former projects. Besides their established partnerships, new partners were also involved in the project, which was characterised by a well-balanced division of labour among the members of the project team, with clearly defined duties and responsibilities. Due to the careful planning, any changes and problems which arose were managed smoothly.
The moderate and professional selection process applied during staff mobility was exemplary; the usability plans of the teachers involved in the mobilities were integrated into the subject curricula.
In short, what happened during the mobilities?
Our school has recently introduced tourism as a specialisation in vocational secondary school courses and those based on a secondary school final exam, and here a specialised B2 level language exam is a pre-requisite to the final exam. Therefore, placement in a native environment was a justified need, and our students' professional and specialised language skills have indeed improved a lot.
We also continued to involve our colleagues; our pastry cook teachers need to know more and more special ingredients and procedures, and in France they also had an opportunity to learn how to prepare the baked goods included among pastry products. At the job-shadowing in Slovakia, the participants studied the local placement hotel and the cuisine of nations. Gaining experience in England was justified by the launch of tourism as a specialisation and the methodological needs of dual vocational training. Besides, in order to adopt best practices in inclusive vocational training, our school psychologist as well as our teacher engaged in equal opportunities, experiential education and contemporary mentor training were also given a chance to travel to England.

What's the appeal of Erasmus+ projects among teachers and colleagues?
They can get an insight into the vocational training system of a given country, and they can compare it to the situation in Hungary, as well as adopt and offer best practices. They can see how vocational training works at a theoretical and a practical level, and what further training opportunities their peers abroad can enjoy. It's interesting to compare the role of the placement venues, the financing of the institutions, the relations with the professional organisations, as well as the proportions of theoretical and practical training and examinations. I consider it a very important aspect of the trips that the colleagues can leave their well-known environment and comfort zone and get out of the rut of the 45-minute-class and 10-minute-break routine. They can refresh, which is one of the best ways to fight burn-out.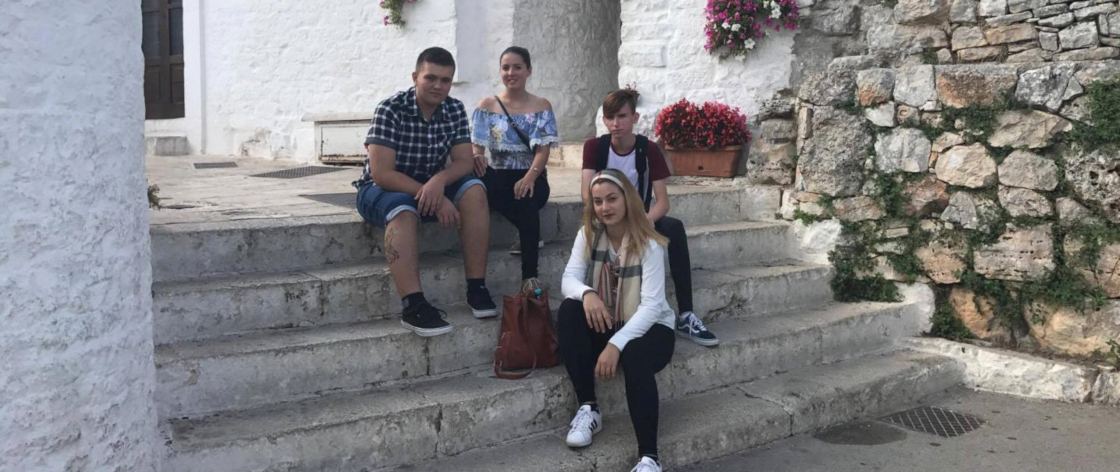 How are the participating teachers selected?
Before submitting the projects, we conduct a needs assessment and ask each work team if anybody is interested in the project and what they would like to study in a given country. Then we discuss with the partner whether the plan is viable, and if it is, we integrate it into the programme application material. Our colleagues - just like our students - are required to submit a Europass CV and a motivational letter, and the school management is also involved in the selection process. It's very important that after the trip, teachers need to make a usability plan, that is, they integrate the experiences gained during the mobility in their everyday work, present the best practices and make suggestions about any further use.

What have you actually integrated into your education from the project?
From the usability plans, for example, 10 French products were adopted and integrated into the pastry cook curriculum, and they also use mini videos when presenting and making the products. Also, the napkin folding technique learnt in Finland is now taught at our school. We also use inclusive methods such as colourful signs to help orientation in the kitchen, as well as new learning organisation and multi-channel learning methods, all due to our international experiences.

How big is the project team?
The practical and logistic tasks are shared between the operator and the institution. Project management is conducted at a school level, but we closely cooperate with the Project Office of the Szeged Centre of Vocational Training. At the beginning of the academic year 2015/2016, the International Relations work team was established, consisting of project participants, language teachers and coordinators. One of my English teacher colleagues, Zsuzsanna Határ provides me assistance with my work organising outbound and inbound mobility activities. The institution-level decisions are always discussed with Principal Márta Gyömbér, who approves the travels. So, altogether about 15-20 people are involved in organising and implementing mobility activities.
I must admit, there are times when we get very tired. Sometimes it's hard to balance between everyday teaching duties, the role of a form master and that of a project coordinator. Fortunately, at these times there always comes a positive impulse which reaffirms me that we must definitely continue what we do: it can be the result of an international competition, a grateful letter from a partner or when a new perspective opens up for us.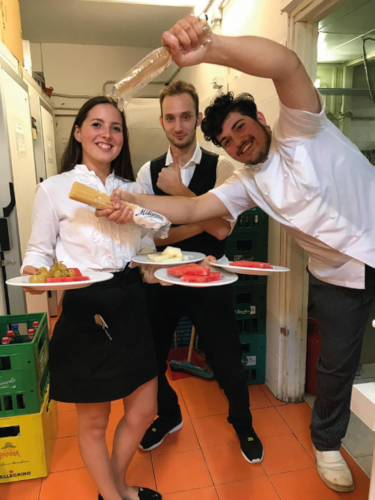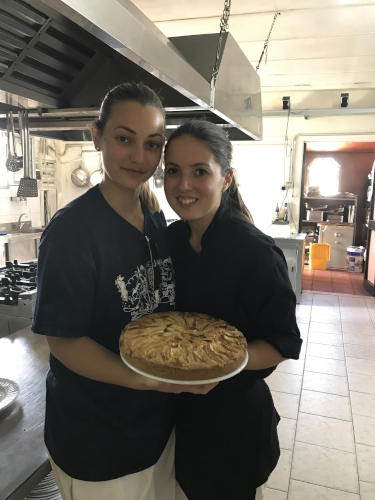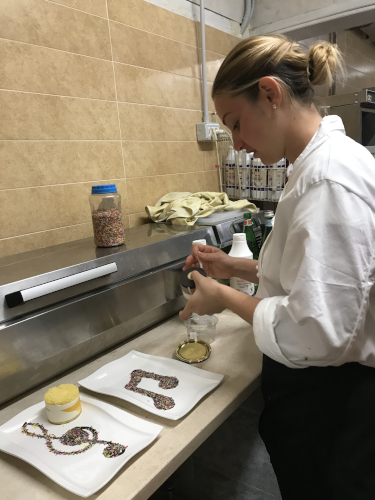 How can you make sure that the students involved in foreign placement will actually use and improve their newly gained knowledge here in Hungary? How can you prevent them from losing either knowledge or motivation?
In the case of students who have been involved in mobility programmes, we can observe that their views about their own occupations change and they take them more seriously. After their mobilities, they usually keep in touch with the foreign workplace or in many cases, even revisit it. Many students obtain a language exam, and make good use of their knowledge at their vocational final exams. Later on, it's only up to them how they can benefit from the knowledge they gained during the project. One of our students, for example, studied at our French partner school for three years - first, he became a cook, then a sommelier, and now he's holding gastro evenings at Alliance Française, organising wine tasting events, and in many cases he imports ingredients from abroad. These are all full-house events; all the knowledge he gained abroad is built into his presentations and transferred to his audience.

What are the long-term impacts of the project?
A number of of our students who were involved in 32-day-long placement programmes have since joined Erasmus Pro, that is, they are involved in 10-month-long mobility programmes with a view to obtaining French vocational qualification. Our pilot project, in which we were the only secondary school from Hungary, has been nominated for this year's vocational training award by the German-Hungarian Chamber of Industry. Currently, we are trying to figure out how to have foreign mobility schemes validated, similarly to higher education, and find out what obstacles are facing the implementation of long-term mobility for students involved in vocational training.
Utolsó módosítás: 2019.08.08.