Erasmus+
The relations between Zipernowsky Károly Technical Secondary School and its Austrian partner date back to 22 years ago. Both schools teach subjects of engineering and electronics. According to vice-principal and project coordinator, László Naszári, they could a quality award because they weren't trying to adapt the goals of the Erasmus+ programme to some idea, but because the school's goals met the principles of the Erasmus+ programme.
Institution: Zipernowsky Károly Technical Secondary School, Vocational Training Centre of Pécs
Title: Apprenticeship at the Höhere Technische Bundes Lehr- und Versuchsanstalt Bregenz School
Coordinator: László Naszári
Website: http://www.zipernowsky.hu/~naszlaci/erasmus+/index.html
Project values:
The diverse professional programme developed in cooperation with the project partner posed serious challenges to those involved. Note that students were ensured independence in a number of fields. That was the most important measure of value during the apprenticeship. For the independent activities, they used motivating and supervising tools carefully selected in terms of educational goals. Another good practice and a method of innovative impact during the apprenticeship was making a demonstration tool which the sending institution can also use in school education later on.
Note that the school considers it important to share the project outcomes with the businesses in the region, to be organised by the chamber.
Six of their students, studying engineering and electronics-electrotechnics, participated in an apprenticeship programme in Austria. The project laid great emphasis on teaching students to become self-reliant. Why did you think it was necessary?
We support our students on their way to independence and a responsible attitude in every possible way, because we think it's something they can greatly rely on after their school years, too; they'll be able to look for a job independently, as well as to organise and implement certain processes at their jobs. We laid great emphasis on that in the project, too, because we thought it was important that they should be able to buy a train ticket, understand a timetable, learn about the various types of travel insurances and take out travel insurance. Of course, we give them any help they may need to that, but they must do everything themselves, because managing affairs independently will help them manage in life better, too.
How did you enable students to practice the tricks of the trade in the school workshop as well as in real life circumstances?
For us, it's important to harmonise the school and the factories. We think that students can only gain real practical experience in factory circumstances, and that's how our students will become really competent professionals. The Bregenz school maintains a very close relationship with the nearby factories. They provide most of the equipment and machinery in the school workshop, too. That's why students did not only do their apprenticeship at the school workshop, but also in the real industrial manufacturing units of these companies. It has implanted such a high level of precision and sense of responsibility in our students which, in the current Hungarian secondary educational system, could only be achieved in special cases.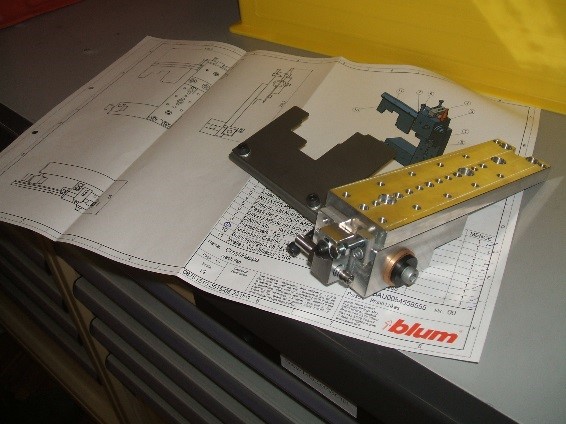 Your students had already worked on some product during their mobility. What was their goal? In what fields were they able to use these products effectively?
We designed the apprenticeship programme in a way that, on the one hand, our students can acquire practical knowledge, and, on the other hand, that they can create a product which can be used in education.
We considered it important that these should be useful and working objects, because thus they're spectacular and simple enough to bring the curriculum closer to students. They addressed various brief and essential topics, and they highlighted and added an illustration, a model or a cross-section to the part that they'd found difficult to learn. Thus, we teachers can also find out what to lay more emphasis on and how to explain these topics to students in a more understandable way.
The products are exhibited in the corridor, where students can see them every day. They are a kind of advertisements – they burn into our subconscious even if we don't concentrate on them. I even tested it on my students in the case of the display cabinet exhibiting a cutout – it later helped them remember many details.
In fact, the idea is an old one, and the items exhibited in the display cabinets are related to the subjects taught. When these items become obsolete, we renew and adapt them to the up-to-date curriculum. However, the exhibition is created by the students, they exhibit their very own works, so they appreciate it, take good care of it and go to see it when they have graduation anniversary reunions. They are proud of their contributions to the school's values.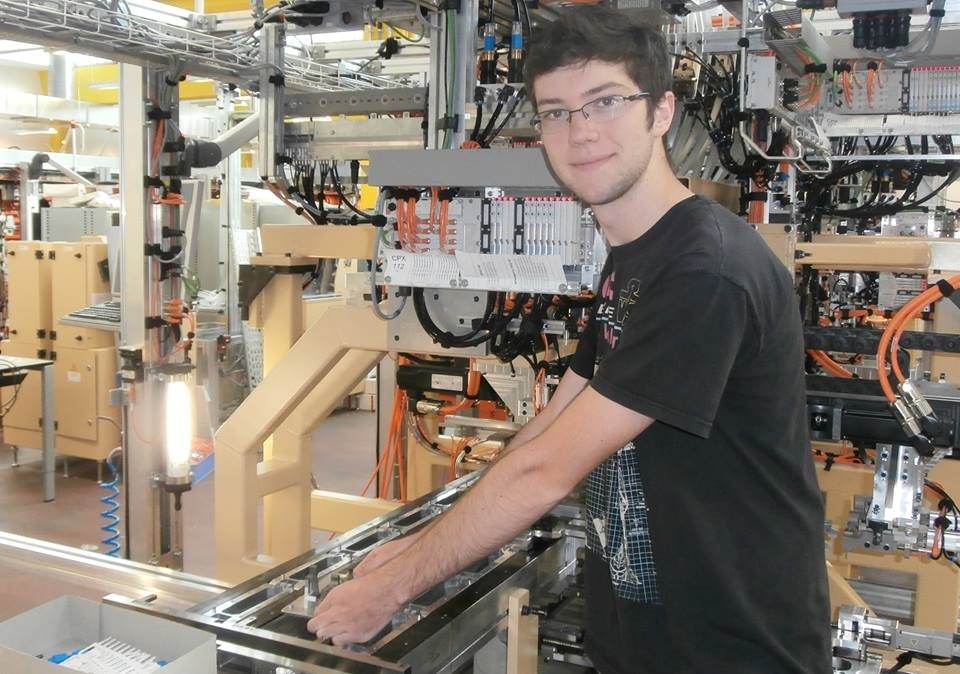 How can your graduates find employment?
Our graduates are welcome in the Hungarian SME sector, because these companies don't generally mass-produce the same products, but have custom orders that fit into the company's profile. To prepare such orders, they need skilled professionals with proper background knowledge. One of our participants is currently employed by a company that manufactures world-class products that they develop. The other students involved in the projects are conducting university studies.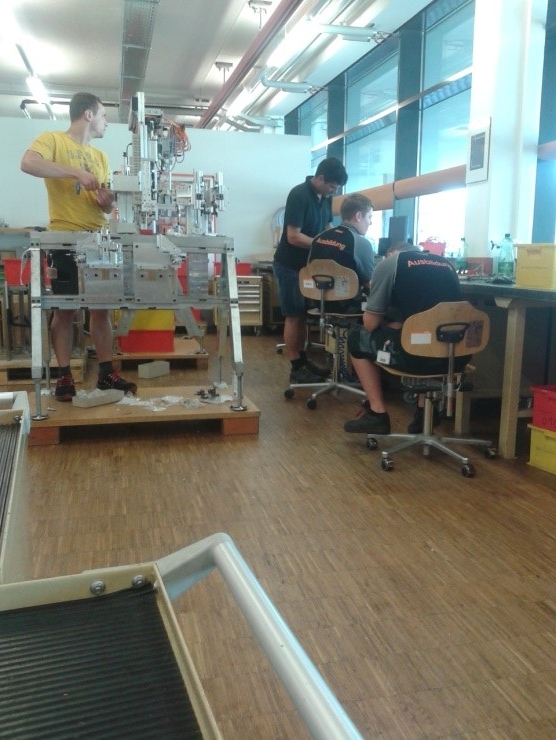 How important do you consider it to keep contact with the local chamber and the businesses in the region?
For the 105-year-long existence of our school and its predecessors, it's been impossible not to keep contact with them. We regularly present our school and achievements to our future students and their parents at the career forums organised by the local chamber. Besides, we also get constant feedback from the industry and the chamber about the training and career orientation needs that arise, and companies often contact us about the future generation of professionals. To satisfy the needs which arise, we rely on our own resources or apply for funds. This is where the supporting organisations, the application opportunities and the needs can meet.
Do you think the project may have an impact on any current social, educational or professional issue?
Both the current and the former educational systems have the drawback of subject-based teaching. For example, students are not always able to link what they'd learnt in physics classes to vocational classes. We also seek to solve this problem by producing the products described in the project. During such work, students are forced to synthesise the materials learnt in various classes. Our school mainly teaches professional skills, and how to acquire and apply them. We're trying to find a way to succeed in the labour market in a given economic and social environment. We are confident that we ensure our students the right knowledge and skills, and thus they will have a greater chance to make the right decisions in their careers, instead of just going with the flow.
Utolsó módosítás: 2017.12.08.