Thematic Network Work-based Learning and Apprenticeships
(NetWBL)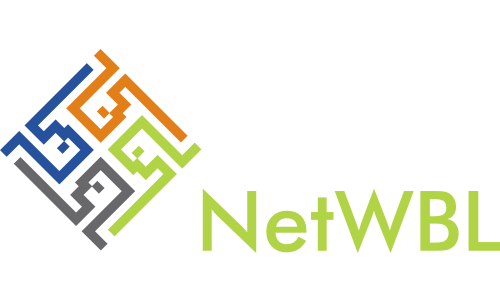 NetWBL is a network of 29 European national agencies, coordinated by the German National Agency at BIBB. It is funded by the European Commission, Directorate General Education and Culture (DG EAC).


Background
The contribution of work-based learning to supporting youth employment and economic competitiveness is widely recognised. Countries with strong and attractive Vocational Education and Training (VET) systems, and notably those with well-established apprenticeship systems, tend to perform better in terms of youth employment.


European Alliance for Apprenticeships
The European Alliance for Apprenticeships was launched in Leipzig on 2 July 2013. On 15 October 2013 the Council of the European Union adopted the Declaration on the European Alliance for Apprenticeships. As one of the key elements Member States declare that, where appropriate, they will " undertake VET system reforms, in cooperation with social partners and other relevant stakeholders, by introducing an apprenticeship pathway or improving existing schemes ,, in order to increase the number, quality and attractiveness of apprenticeships."


Objective
NetWBL aims to strengthen work-based learning (WBL) elements in existing Vocational Education and Training (VET) systems and Higher Education (HE) and to support apprenticeship in particular.
The network addresses the key actors involved in WBL in each European country taking into account the different VET and Higher Education systems and legislative regulations. Furthermore, the network supports the European Alliance for Apprenticeships (EAfA).


Activities
NetWBL will make visible the results of Lifelong Learning Programme (LLP) projects on work-based learning and will support VET reforms by providing an on-line toolbox for use by policy makers, social partners and VET providers. At the same time, it will identify gaps which could usefully be filled by new products developed by Erasmus+, the new EU programme in the fields of education, training, youth and sport.
The Network will support the implementation in practices of WBL by:
offering tools and good practices developed in LLP and in future Erasmus+
identifying the "transferable core" of project outcomes focusing on WBL
identifying gaps and needs for future projects
supporting the development of the communities of practices
facilitating the transfer of good practice
improving the quality of project implementation through monitoring and peer learning.


What is WBL?
The network's understanding of work based learning is broader than only apprenticeship: acquisition of knowledge and skills through carrying out and reflecting on tasks in a vocational context, either at the workplace (such as alternance training) or in a VET institution. It includes WBL in Higher Education and also developments to include WBL in school-based training.


Events
Regional Conference "Cooperation between Education and the World of work: Focus on Work based Learning"
11-12 June 2015, Budapest
The Austrian, Hungarian and Romanian National Agencies are organizing a regional conference in Budapest with the aim to improve the exchange of information and knowledge across boundaries on work-based learning. The conference will also give opportunities for introducing European (LLP) and national projects. Over one and a half day, the event offers an opportunity to
learn from good practices from 3 countries
disseminate the results of successful projects and programmes
meet peers and share what works and what doesn't
identify synergies and ways of working together to help in future work
meet and network with relevant stakeholders in the field
More information and online registration
Registration is only open for invited participants. Password for the registration page is available in the invitation letter.


Background Information on WBL
Information on the European Alliance for Apprenticeships (on the website of the European Commission)
Publication "Work Based Learning in Europe" (pdf)
Source: NA BIBB - Bildung für Europa
Last modified: 10-08-2015