Seeyourhost Day at MÜPA
Have a nice day! – It'll be a nice day – SeeyourHost Day at MÜPA – 12. April 2019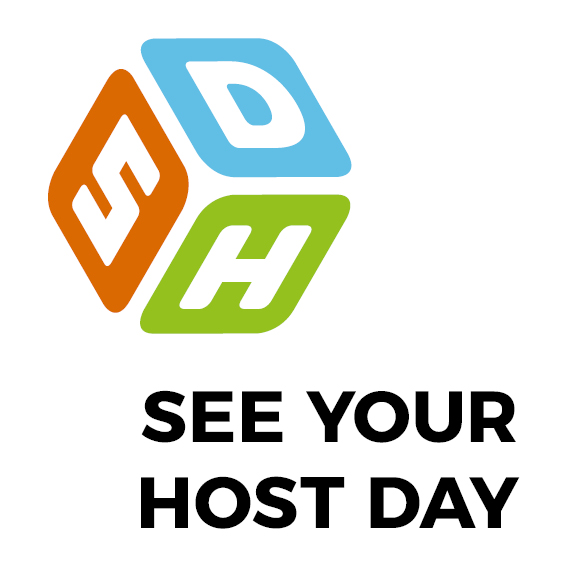 If you are a Stipendium Hungaricum student, then you belong there! The Ministry of Human Resources is organising a day for You. There will be music, dance, a lot of humour and some information about Hungary. It'll be a cultural day, you will enjoy! If you want to be there, please fill in the registration form at the bottom of this page.
The deadline of registration: 5 April 2019
Only registered participants can take part at the event.

The programme is fully booked, registration is closed.
Programme
9:00 - 10:00
Registration
10:00 - 10:30
Opening ceremony
10:30 - 10:45
Experiences and future plans for Stipendium Hungaricum – head of department for Study in Hungary, Tempus Public Foundation
10:45 - 11:00
Musical performance – Stipendium Hungaricum students of of Liszt Ferenc Academy of Music
11:00 - 11:30
Cogito – New e-learning system developed by Hungarian youngsters
11:30 - 11:45
Song of Omega and Scorpions – Performed by Samuel Akinola
11:45 - 12:00
Experiences of SH Mentor Programme – head of SH Mentor Network, HÖOK
12:00 - 13:30
Lunch and photo opportunity with the state secretariat
13:30 - 14:00
Hungarian inventions and inventors – Presented by "Tanulom Magam Attis"
14:00 - 14:30
The Rubik's cube – tricks from Balázs Bernát, Hungarian champion
14:30 - 14:45
Free application for Stipendium Hungaricum students – Presented by the developers
14:45 - 15:15
Coffee break
15:15 - 15:30
The fly – Hungarian Oscar awarded animated film
15:30 - 16:00
Short history of Hungary – Presented by Zsolt Hernády (historian, film editor), accompained by folk songs
16:00 - 16:15
"This is my Hungary" – Awards
16:15 - 16:30
Singing together with Rozina Pátkai, Independent Music Awards best vocal singer: Spring wind floods water ("Tavaszi szél vizet áraszt")
16:30 - 18:00
Hungarian Folkdance (only for the first 150 applicants -

no more place is left

)
COME AND

S

EE YOUR

H

OST!
"This is my Hungary" video competition
Show us how you see the country you are studying in - Hungary!
Make a short video about Hungary, as you see and live it. You can choose any style – be personal, creative and let your imagination
run free.
The best videos will be awarded! The first prize is a smart phone.
The three winning videos will be projected in public at the
SeeyourHost Day event in Budapest on the 12 April 2019.
New deadline for submitting a video is 8 April 2019.
Details of the competition and Terms and conditions >>
The programme is fully booked, registration is closed.
Last modified: 05-04-2019
ERROR
Please complete the required fields.
Thank you for submitting your registration.

Your request to attend SeeyourHost Day at MÜPA, which will be held on 12 April 2019 in Budapest is currently being processed.
An e-mail will be sent to you soon confirming whether your application has been accepted.
Sincerely Yours,
Tempus Public Foundation