Central European Joint Infoday 2022, Budapest
Focus on the Erasmus+ centralised actions in higher education and cooperation with partner countries.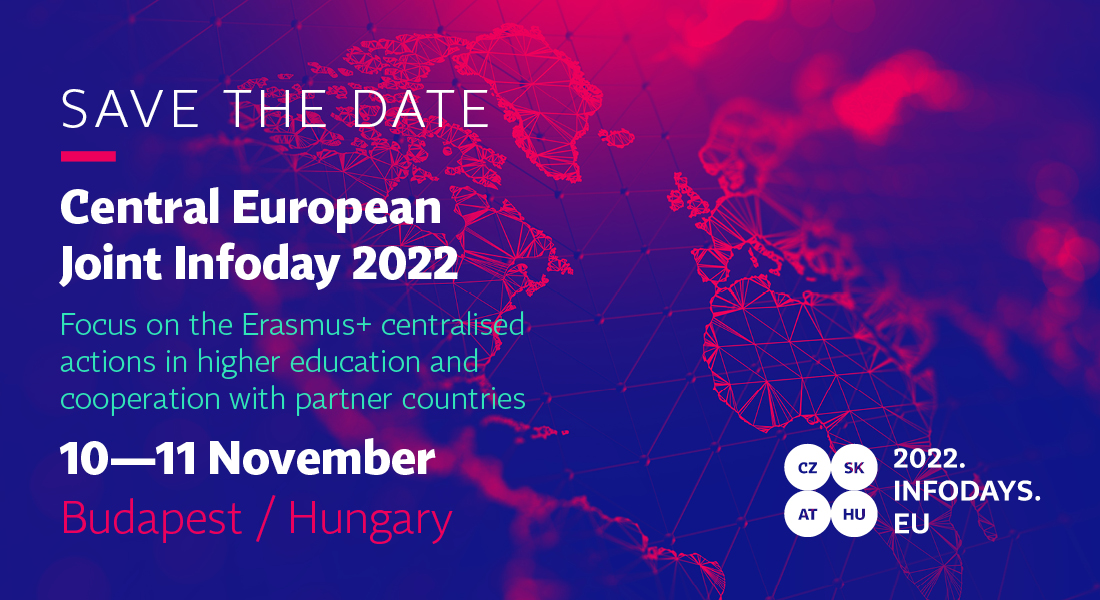 Date: 10-11 November 2022
Venue: Novotel Budapest Centrum (Rakoczi ut 43-45, 1088 Budapest, Hungary)
REGISTRATION DEADLINE: 7 November, 2022 12:00 noon
More information on the event website at http://2022.infodays.eu/
Last modified: 07-11-2022
ERROR
Please complete the required fields.
ERROR
Invalid e-mail address! Please enter only one e-mail address into the e-mail field and be sure the format is valid.
ERROR
This e-mail address is already registered. You will receive confirmation e-mail shortly, including all the details about the event.
Thank you for your registration. You will receive the confirmation e-mail in a week.

Sincerely Yours,
Tempus Public Foundation