CEEPUS
Coordinated by the Faculty of Materials Science and Engineering, one of the most extensive CEEPUS networks has organised summer universities for years at various venues and related to various conferences. Associate Professor Dr. Péter Körtesi, the coordinator of the network and the organiser of this year's course, told us about the details of the programme.
History of Mathematics and Mathematics Education - University of Miskolc, Miskolc
The University's Institute of Mathematics and the Faculty of Materials Science and Engineering organised the History of Mathematics and Mathematics Education conference during the summer university, chaired by the creator of the world's most well-known database in history of mathematics (MacTutor History of Mathematics Archive).
The programme of the summer university was divided into two well-defined parts: in the first part, the students attended the conference, and then in the second part, they used the knowledge they had gained to adapt the research methods learnt to begin or plan to complete the databases in their own respective countries.
For many of the students attending the course, it was the first time that they had attended a prestigious international conference and met recognised international researchers with whom they could discuss research topics. The students and teachers who gave lectures at the conference were also given an opportunity to contribute to the publication of the conference.
We received participants to the course partly from the partner universities of the network, but it was also more widely available for freemovers. The students came with various educational backgrounds; there were PhD, BSc, as well as MSc students.
One of the most important lessons of the summer universities was that when the network partners meet they expand cooperation within the network, and it also creates an opportunity for PhD students to build relations."
CEEPUS network: Active Methods in Teaching and Learning Mathematics and Informatics
Summer university title: Central European Contribution to the History of Mathematics
Participating countries: Austria, the Czech Republic, Romania and Hungary, and from outside the CEEPUS network, Brazil, the US, the UK, Greece, the Netherlands and Japan.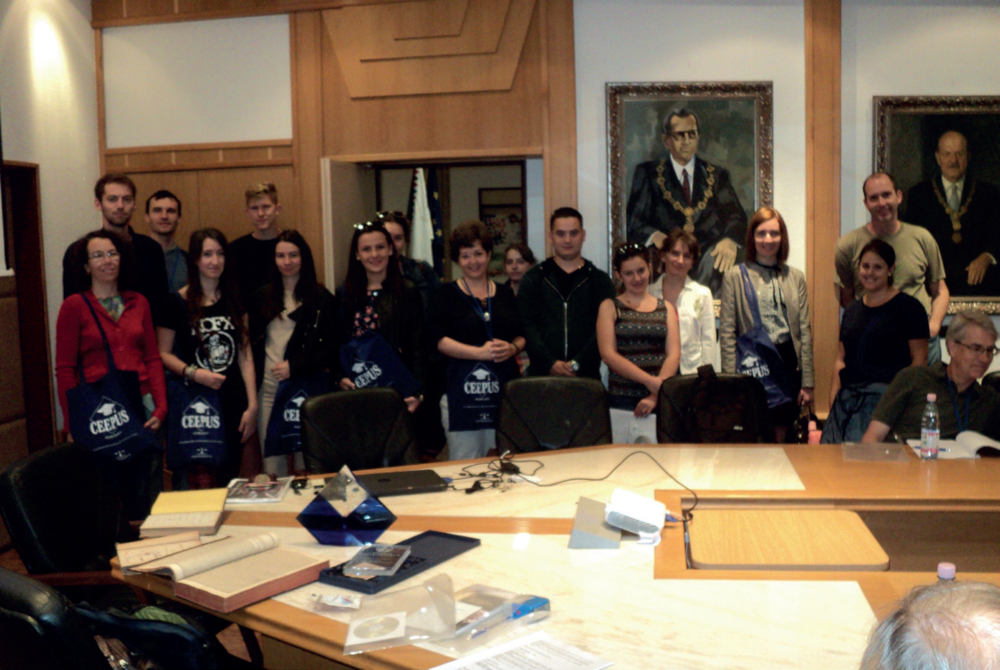 Last modified: 12-06-2019