Bilateral State Scholarship
Dr. Kim Bogook is currently in Hungary on a bilateral state scholarship. At home, he works as a research professor at Korea's over 600-year-old higher education institution, Sungkyunkwan University, at the Academy of East Asian Studies, to be precise. He is the only one at the university who completed his PhD in Central Eastern Europe, and he studies this region, too, in particular, Hungarian literature. His first Hungarian reading was 'Tóték' by István Örkény. It had such a great impact on him that he said this: "I've had, and will surely have, some life-changing moments, but one of the most crucial ones was when I met the works of István Örkény. Unfortunately, it didn't happen in Hungary; instead, it was Örkény who guided me here and kept me here for twelve years."
It can be life-changing to read Hungarian books
How did you get in touch with the Hungarian language?
I graduated from secondary school in 1988, the year Seoul hosted the Olympic Games. At that time, all the faculties studying Eastern Europe were very popular in Korea, especially the faculty of Hungarian studies, with the second highest oversubscription nationally. If I'm not mistaken, a Hungarian newspaper also discussed this Hungarian fever in Korea at that time.


How difficult did you find it to master the Hungarian language?
It would be an exaggeration to say 'I've mastered it'. I've always had and will have difficulties with it, especially when I'm translating. But it's true that each time I returned to Hungary from a foreign trip I felt more and more at home. I think it also comes with learning a language.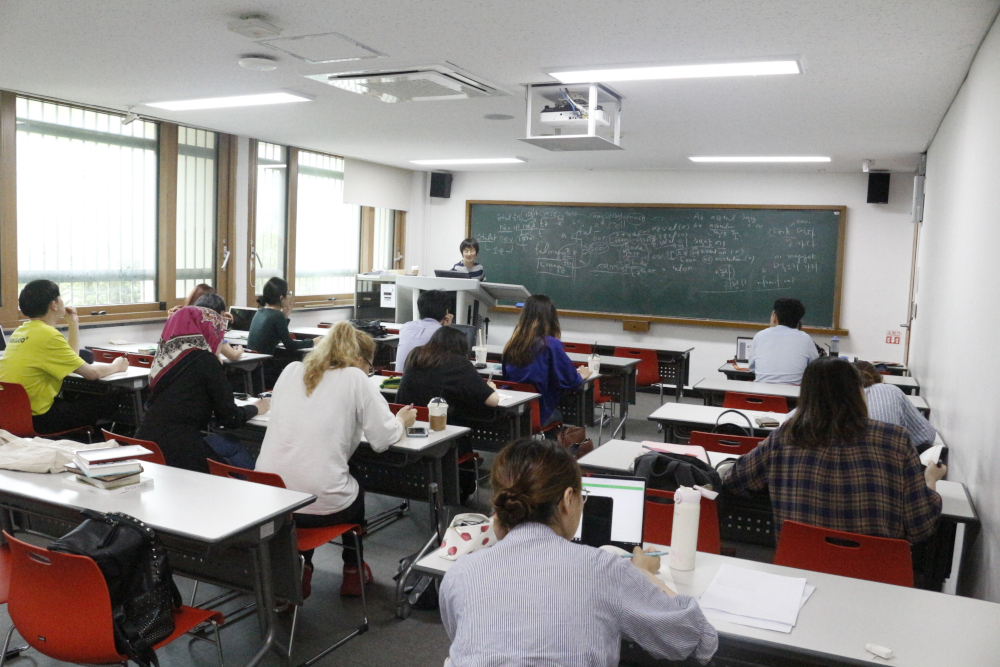 When did you first come to Hungary?
It was in 1994, if I'm not mistaken. After two years' military service I went back to the university, and it was then that I got an opportunity to come to Hungary for two weeks. I liked it very much, so I decided that I'd return once more in the near future, and for a longer period this time.


Between 2002 and 2010 you worked as a teacher at ELTE's Department of Korean Studies. How did this opportunity find you?
I spent one year in Debrecen. The next year, that is, in 2000, I was admitted to ELTE as a PhD student. In 2001, a foundation which belonged to the Korean Ministry of Education invited applications for a teaching position at ELTE for teachers of Korean language. Meanwhile, funding from the Korean government was discontinued a couple of times, but of course I still agreed to do it, because by that time I had a very good relationship with the students. Due to the efforts of professors Gábor Osváth, Ágnes Birtalan and me, the faculty was accredited in 2008.


How do you see those 8 years in retrospect?
I have beautiful memories of the students from those times. I'm still in touch with some of them. My classes weren't traditional language classes; instead, we played a lot. My students learnt the Korean alphabet during the first class, and they could also read Korean texts to some extent. Imagine how happy I was when Hungarian students created a dedicated Facebook page for me in 2009!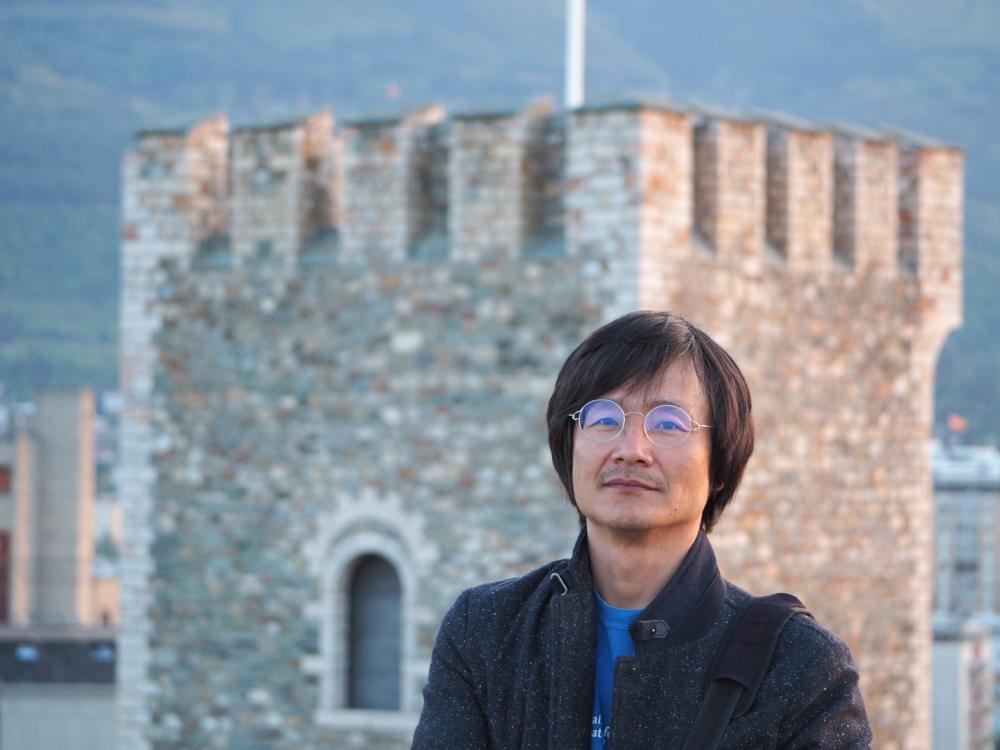 You're currently in Hungary on a bilateral state scholarship. Why did you apply again?
I applied because I needed materials for my research. When I went home in 2010, I wanted to come back again for a longer period, because almost all the research material is only available here. I took a lot of books home, but you can't access the archive materials from Korea. So I needed to travel to Hungary at least twice a year, moreover, there was a year when I came six or seven times. And these past 10 years resulted in about 10 books and more than 20 studies.
Currently, I'm focusing on North Korean war orphans whom Hungary adopted during the Korean war. I'm writing about An Ikhte, composer of the Korean anthem, who studied at the Liszt Ferenc Academy of Music in the 1930's.


How did you get in touch with literary translation?
I loved writing ever since I was a child, especially short stories. I even received a major award during university, but I didn't want to be a professional writer. Writing is still only my hobby. I owe literary translation more or less to Örkény, because my dissertation is about the translation of his One-minute Stories.


What was your first translation from Hungarian? How many works have you translated since then?
The first Örkény book I translated was An Exhibition of Roses. It was followed by Péter Nádas' long short story 'Love' and Magda Szabó's novel 'The Door'. Besides, I also translated 'The Agent and the Girl' by Miklós Mészöly, as well as 'The Magician's Garden' and 'Black Silence' by Géza Csáth to Korean. Meanwhile, I also translated some Korean literary works to Hungarian with Hungarian co-translators: 'The Dwarf' by Cho Se-hui, 'Azaleas' by Kim Sowol and 'The Vegetarian' by Han Kang.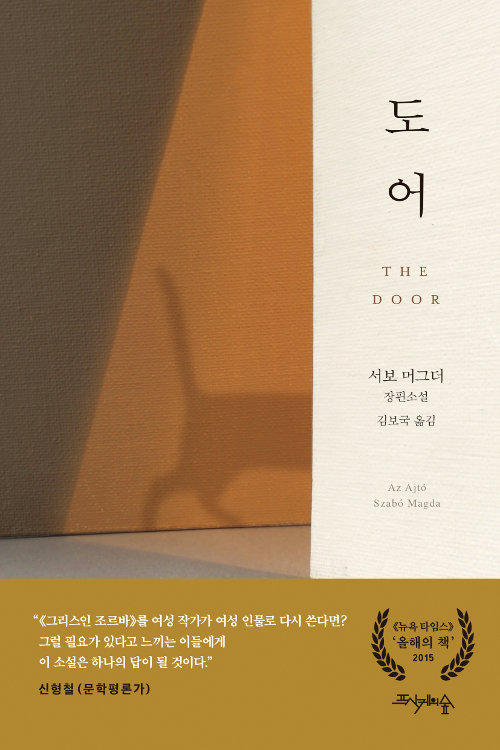 Magda Szabó's 'The Door' was a great success in South Korea, and now the second edition is out. Would you tell me about it in more detail?
I didn't expect such interest from Korean readers. Two years ago, a Korean publisher approached me with the book, and that was how I began translating it. In the beginning, I didn't know how long the work would take, because the plot didn't seem very complicated as I read a few pages. But when I started the actual translation, I realised what a challenge I had taken on. The language Magda Szabó used in her book was ornate and wordy. In the case of The Door, especially due to the structure of the sentences, I read the English version a number of times, as well as a thesis and dissertation on the translation of the novel. Finally, the book was published in November 2019, more than a year later than the deadline specified in the contract – and I'm still very grateful for the wonderful patience of the publisher. I was relieved to hear that the second edition was published as soon as December. It's still quite high on the list of best-selling foreign literature.


What are your professional plans for the future?
I'm definitely not giving up literary translation, especially those of Hungarian literary works, because I immensely enjoy them. Professor Ildikó Nagy, who graduated from the Kim Il-sung University in North Korea in the 50's and 60's, always says the cultural relations are always stronger that economic or political ones. Besides, I also want to continue working with Hungarian sources on South and North Korea, especially archives. Using my existing research network, I'd like to extend this topic to the countries of the Visegrad Group, too. It would also mean a great advantage for Hungary if someone took on the role of initiator in the V4 region about the issue of North and South Korea.
Based on bilateral agreements, university or college students, PhD students, teachers and researchers can visit nearly 60 countries under the bilateral state scholarships programme. Applications can be submitted once a year for partial studies, full-degree studies, summer courses or lecturer and researcher scholarships.
Last modified: 27-07-2020