Europe for Citizens
Funding initiatives to strengthen remembrance and to enhance civic participation at EU level
The aims of the programme are to:
Contribute to citizens' understanding of the EU, its history and diversity.
Foster European citizenship and improve conditions for civic and democratic participation at EU level.
The financed projects will:
Raise awareness of remembrance, the common history, aim, and values of the European Union - namely to promote peace, the values of the EU and the well-being of its peoples.
Encourage the democratic and civic participation of citizens at EU level, by developing their understanding of the EU policy making-process, and stimulate interest and involvement in EU policy making.


European remembrance - the EU as a peace project
The programme supports initiatives which reflect on the causes of the totalitarian regimes that blighted Europe's modern history, look at its other defining moments and reference points, and consider different historical perspectives.


Democratic engagement & civic participation - getting citizens involved
1. Town twinning
Projects will bring together citizens from twinned towns to debate issues from the European political agenda. They will develop opportunities for societal engagement and volunteering at EU level.

2. Networks of towns
Towns are encouraged to cooperate with other towns on a long‑term basis to explore particular topics or themes, share resources or interests, gain influence or face common challenges.

3. Civil society projects
These projects give citizens an opportunity to participate concretely in the EU policy-making process. They stimulate debates to propose practical solutions through cooperation at European level.

Specific priorities of the programme in 2018: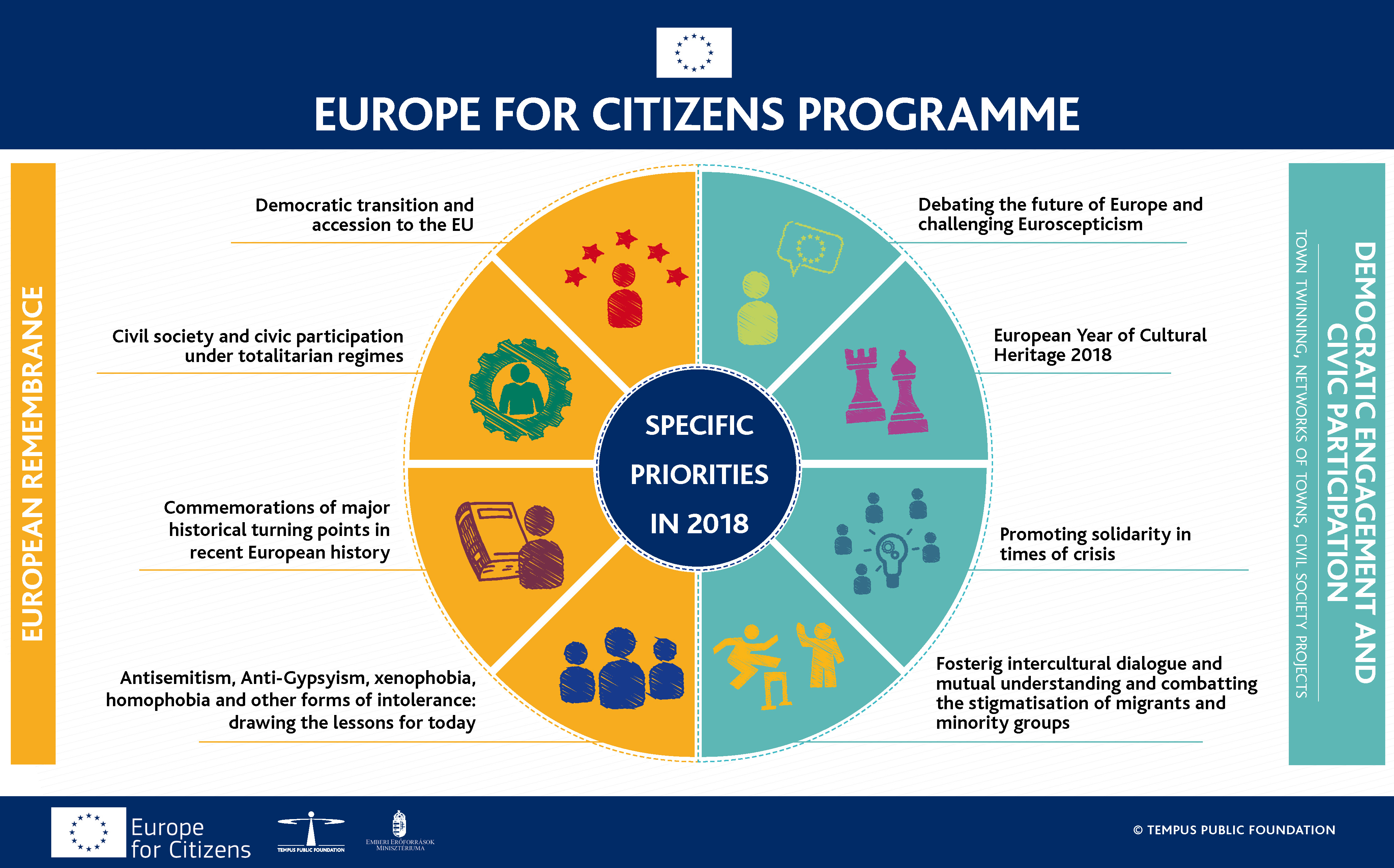 Europe for Citizens is implemented by the Education, Audiovisual and Culture Executive Agency (EACEA).
The European Commission supervises the EACEA's work and is responsible for all tasks implying political choices - notably defining strategies and priorities for action.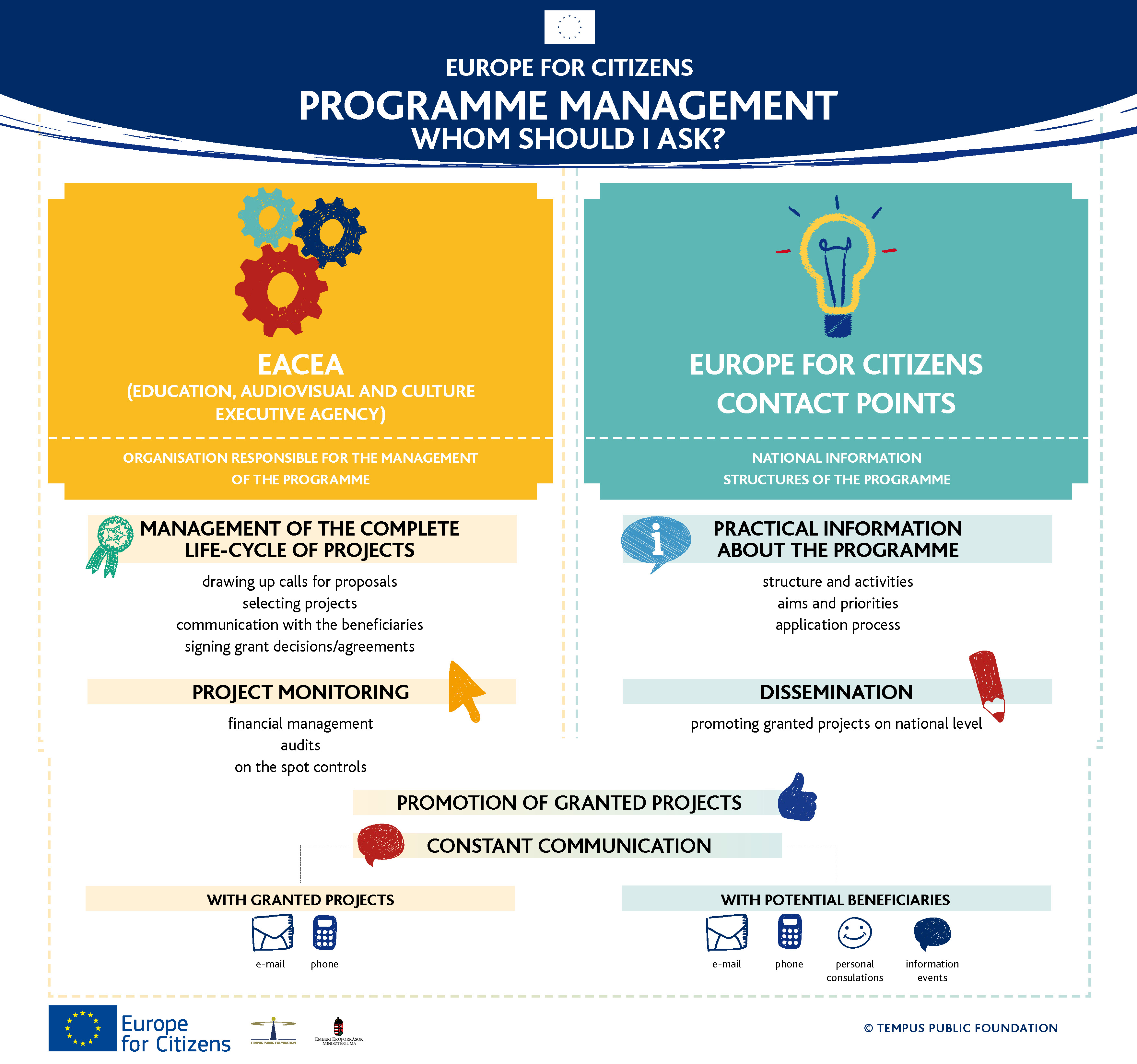 More information about the programme:
Planning a Europe for Citizens project and looking for a partner institution from Hungary? Check the partner search database
A compilation of Europe for Citizens projects from Hungary
Last modified: 04-05-2018